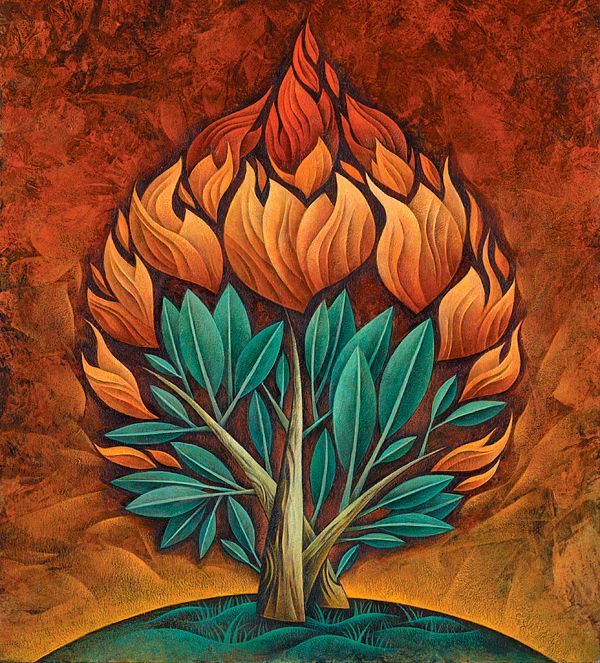 Worship from Second Presbyterian Church + Portsmouth, OH 
Sun, June 14, 2020 (second Sunday of resuming in-person worship during COVID-19 pandemic) 
Week 2 of The Lord's Prayer sermon series 
Download the bulletin HERE.
Other listening options: Sunday at 9:30 a.m. on WIOI (106.7FM 1010AM) or watch it on our YouTube channel.
Sermon texts: Exodus 3:1-15, Philippians 2:5-11 
Sermon title: "Hallowed Be Thy Name" 
Once again, I am grateful to the village at Second Pres that makes this worship service possible. This week I'm grateful …
that the radio broadcast is sponsored by Debbie and George Esham    

to Dr. Stan Workman, director of music here at Second Pres, and Dr. Carline Waugh (soprano) for providing the music;
the lay leaders who have created a socially-distanced environment for us to worship in  
If you're still in a church-y mood later today, we hope you will join us at 4:00pm today right here on WIOI for a Vespers Hymn Sing led by the dynamic duo of Stan Workman and Justin Wiget. That's 4:00pm today here on WIOI. A video of that service will also be available on our YouTube channel. 
Again, I am grateful that you are worshiping with us today, and I pray that God comes close to you during this service and meets you exactly where you are.